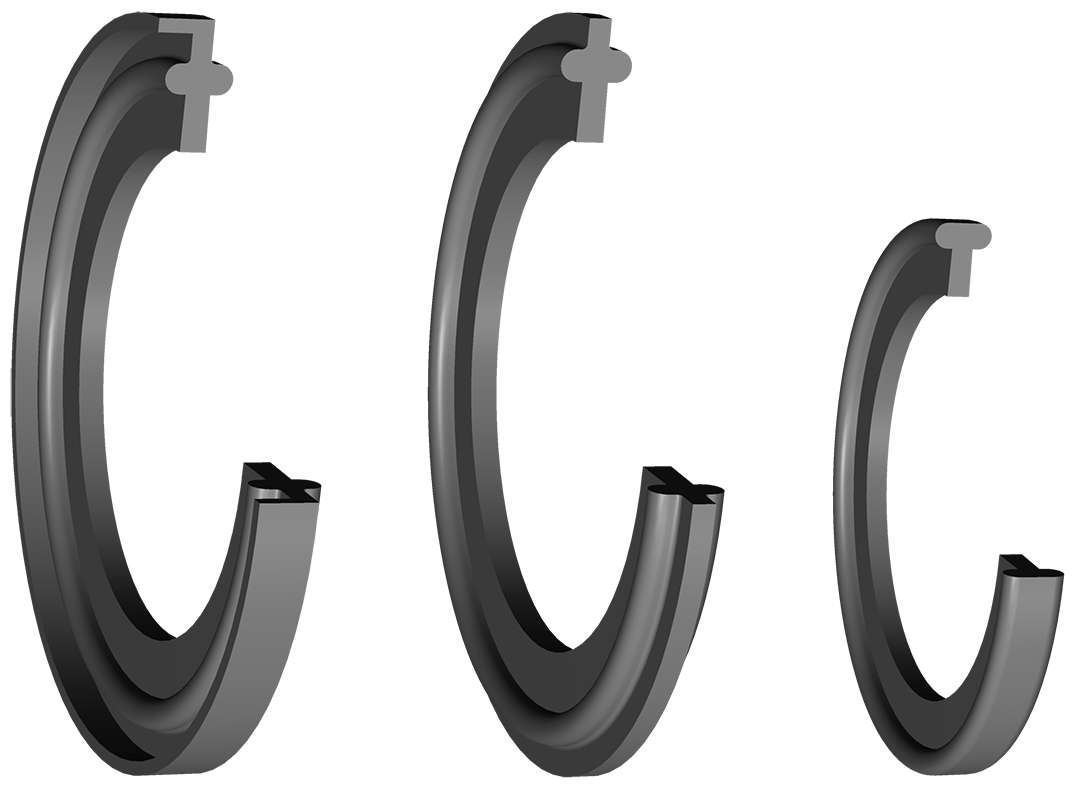 DESCRIPTION
Clamp Seals are used for quick and secure connection of pipes. Seals dimensions are standardized according to DIN 32676 (metric), ISO 2852 (ISO) and ASME-BPE (inch) and are all given in millimeters.
Pipe dimensions are in accordance with DIN11866, series A, series B and series C.
The main advantage of clamp connections is their simple installation. Then reliable operation in steam, water and water solutions of chemical. This type of conections reduce maintenance and keep equipment to running longer, faster and under higher pressures
APPLICATION
Clamp seal cover a broad range of application for the sealing of pipe connections specially in the food, beverage, pharmaceutical industry and fluid handling generaly.
Standard material

Material code
Material base
Color
Croslinking

Hardness Shore A

Temperature range in air oC

Area of application

E5540

EPDM

black

peroxidic

75±5

-40 to +150

Hot water and steam up to 180 oC, Acids (hydrochloric, nitric and phosphoric acid), Alcaline solutions (sodium hydroxide solution and potassium hydroxide solution). Polar organic solvent. CIP/SIP Media.

F9970

FPM

black

peroxidic

75±5

-15 to +200

Excelent resistance in hot water, steam and alcohols. Very well suited at high temperatures, for use in animal and vegetable fats and oils, aliphatic and aromatics hydrocarbons, also in essential oils. Resistant to CIP/SIP media for continious operation plants in the food and pharmaceutical industries for short cleaning cycles
The seals are installed without a particular orientation because the flanges are designed symmetrically. When the seal is properly seated and compressed on installation there is no the danger that leakage can occur
Nominal Size
DN

Ø d1
(mm)

Ø d2
(mm)

Ø d3
(mm)

H
(mm)


Version