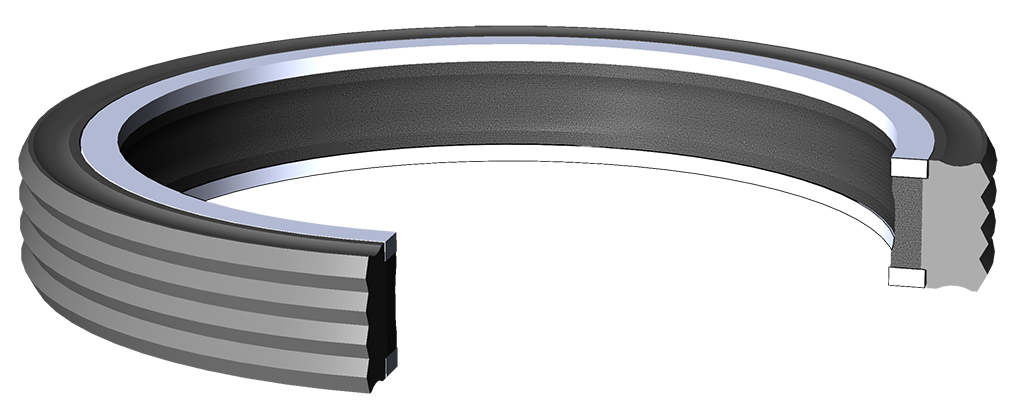 DESCRIPTION
Radial Seal MR19 is double-acting rod seal and are used in hydraulic rotary transmission systems.
It seals the pressure lines from each other and are suitable for high hydraulic pressures in the case of pivoting motions.
It consists of a rubber part with fabric reinforcement on the sliding surface, which thanks to two edges forms an oil groove and two plastic anti-extrusion rings.High and secure static sealing, also high and low temperature resistance in case of suitable compound selection. For small sizes under 50 mm or big sizes up to 750 mm contact us for availability or code indentification.

APPLICATION
Exscavators
Grippers
Swivel joints
Hose reels