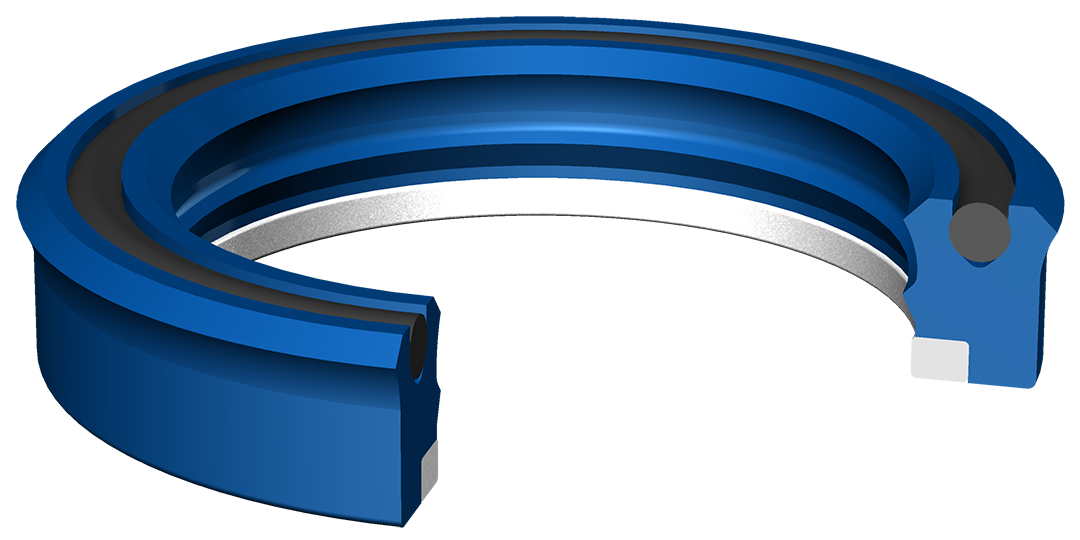 DESCRIPTION
The Rod Compact seal R22 consists of a polyurethane profile ring, back-up anti-extrusion ring and a rubber ring as an element for increasing the preload force of the sealing lips.
It is a heavy duty single acting seal designed for installation in groove sized according to ISO 7425 -1
This set of seals is suitable for the hardest operating conditions and has a high resistance to extrusion into the gap. It is extremely insensitive to peak pressures and shows very good sealing at zero pressure.
APPLICATION
Where fabric reinforced seals are insuficient
Where chock loads and pressure peaks occur
Mobile hydraulics
Stationary hydraulics